Bartlett 2-Ply by Bartlett Yarns is located in Maine and is one of the oldest mills in the country having begun in 1821.  The yarn continues to be processed and spun with the original equipment used many years ago.  This pure 100% wool yarn is spun from select, soft fleeces, with natural oils for dry, cozy warmth.
KNITTING WEIGHT:
Worsted
FIBER CONTENT:
100% Wool
YARDAGE / WEIGHT:
210 / 4 oz
GAUGE:
4 sts = 1″
NEEDLE SIZE:
US 8
CARE:
Hand Wash, Lay Flat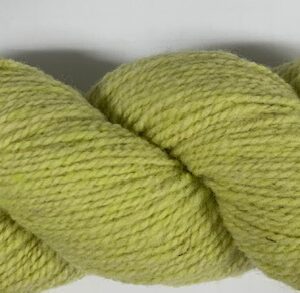 Bartlett 2-Ply Aislin
Bartlett 2-Ply, Aislin, is spun in Maine with natural lanolin oils to make it weather resistant.  Bartlett Yarn has been mule spun in Maine since 1821.
$

14.50
Add to cart