ROSEMARY'S GIFT & YARN SHOP

One of the largest Yarn Shops in Maine!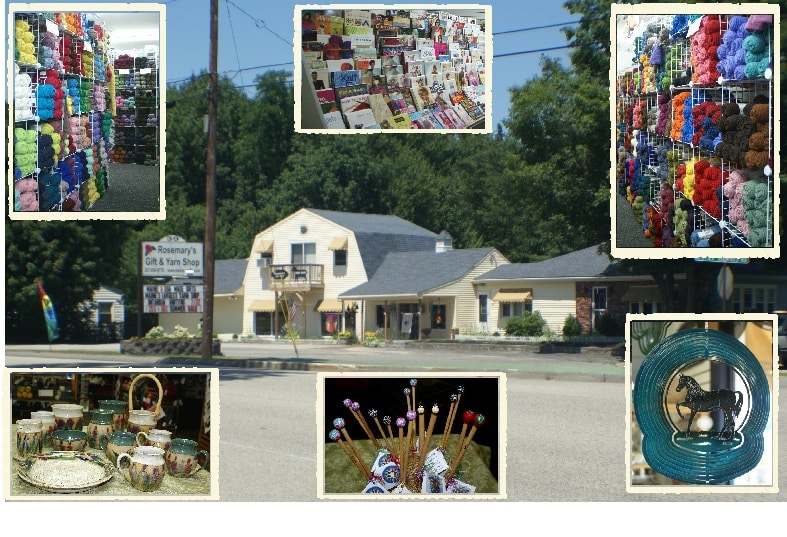 IMPORTANT NOTICE:
IMPORTANT UPDATE
I have to temporarily change the times I am open due to my husband and son's health crisis's.
My new hours will be Wednesday through Sunday 10AM to 3PM until further notice.
My Wednesday social group will remain the same, but the Sunday social group will change from 2 – 3PM.
I know I have wonderful customers who have supported me throughout my husband's health crisis and I know you will understand why I need to make this change.
Thank you for all the support!
Rosemary Libby
At Rosemary's Gift & Yarn Shop, retail and On-line, you will find one of Maine's largest selection of yarns, patterns, needles, books, and all the needed accessories.
If you are local you can check out Rosemary's knitting and crochet classes, knitting group schedules and donation programs. You are always welcome and will find a comfortable spot all set up for knitting, crocheting or just relaxing with a cup of coffee and friends.
As if that isn't enough, Rosemary has a great gift section to browse that is filled with hand knitwear and Maine and USA Made Gifts that are produced by skilled craftsmen, some belonging to the United Maine Craftsmen, Southern Maine Craftsmen, League of Maine Craftsmen and the Maine Made Program. You will find the trip to Rosemary's Gift & Yarn Shop, whether in person or on-line well worth your time!
Our Most Popular Items
128 Superwash Bulky 1910
128 Superwash Bulky 1910, Sumer Sky Heather, by Cascade Yarns is a soft, bulky, superwash merino with excellent stitch definition. This 128 Superwash Bulky is Machine washable and very versatile.
$

12.99